Equal Opportunity Employer
Qualified applicants are considered for and treated during employment without regard to race, color, creed, religion, sex, national origin, citizenship status, disability status, age, marital status, sexual orientation, gender identity, genetic information, protected veteran status or any other characteristic protected by law.
Developing your Career
We create a culture of learning, action, innovation and autonomy through a diverse range of learning opportunities and performance management. Regular performance development reviews combined with on-going training and a commitment to promoting internally, deliver the right career solutions to our ambitious people.
We appreciate that the skills, knowledge and attitudes that you learn during your career at Group Imperial are transferable into future jobs and other parts of your life. We help you continually develop, no matter what role you are in, or how long you maintain your career with Group Imperial.
Working at Group Imperial
Group Imperial works in partnership with the best minds in the Financial World.
We offer exceptional career development prospects both locally and globally, a chance to work at the forefront of technological development and the opportunity to contribute to change. Sharing a passion for numbers and finance, our colleagues have a pragmatic and commercial attitude with a flexible and collaborative working style. Through their analytical ability and excellent relationship-building they create and deliver the tools that inspire the financial community.
Perks
Intellectually honest and pragmatic management
Anyone up for Zogsports intramurals are packed off with some espresso?
Collaborative, family-like culture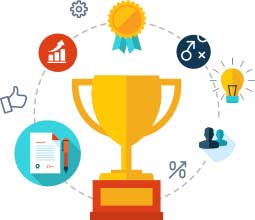 Quirks
"Awesome quarterly meetings"
Expect 65-70 hour weeks
Intelligence without the arrogance